Warning: LONG post ahead...
Welcome to part 2 of my Australia Adventure series! Part 2 is all about Kangaroo Island - an amazing little island off the coast of South Australia that's full of wildlife, nature, and breathtaking views. To give you an idea of where it is in relation to the rest of Australia...
Okay. So, Kangaroo Island (KI for short) is in South Australia, pretty much off the coast of Adelaide, which is where the main part of my trip took place. We were very close to it! The second map shows the general path of the tour bus, outlined in red, that took us from Penneshaw (far right tip of the island) to all the main tourist attractions.
The tour we went on was an all-day event starting at 6:45am and going until about 10:30pm. So I set my alarm the night before for 5:45, and snoozed until 6am thinking I had another 45 minutes to get ready. Well, I got a call at 6:15 saying our bus was downstairs and waiting. Um, what?! Needless to say I scrambled, didn't have time for anything other than throwing on some clothes and heading out the door. That was a wonderful start to the day, but despite that I was really looking forward to the trip. We took a bus from Adelaide down to Cape Jervis where we got on a ferry which took us to the island. The ferry ride was a little wavy and took some concentrating not to get queasy, but I managed. Straight off the ferry and onto the tour bus we went! We had 4 main tourist stops along the way: Seal Bay, the Koala Walk, the Remarkable Rocks, and Admiral's Arch. Keep reading for details about each! (Pictures are at the very end...)
TOURIST STOP 1 | SEAL BAY
Well it's obvious that we saw seals so I won't bore you with that detail. I bet you might think seals are lazy creatures just lounging on the beach all day sunning themselves. Yes? Well I'll tell you they're not! In fact, far from it. According to our tour guide, once the female seal gives birth, she swims out to sea as far as 150km to dive for food. Not terrible you might say, but get this: she dives for 3 days. Straight. That's 72 hours of non-stop diving to collect food, coming back up to the surface, and then diving back down again to collect more food for her pups. Not to mention the long swim back to shore - I'd be utterly exhausted after that! No wonder they sleep for so long!
TOURIST STOP 2 | KOALA WALK
This one was fun! There was a little nature preserve filled with paths of trees where you could walk through like you were in a forest and look for koalas. They were there, hiding in the nooks of tree branches just chillin', eating their eucalyptus and generally enjoying life. Though I'm not sure they really enjoyed us pestering them with flashes of cameras, poor little guys.
TOURIST STOP 3 | REMARKABLE ROCKS (my favorite!)
Okay, this had to be THE coolest tourist attraction on KI that we saw. The rocks, not kidding, looked FAKE right up until you actually touched them. It was AMAZING. The funny part was that these rocks were basically a cliff on one side, being on the edge of the ocean, and there wasn't a barrier to protect people from falling. Our tour guide explicitly told us to be careful and use our own judgement: "Okay people. There's no barrier between the rocks and the ocean. People have fallen. Use your judgement and don't be stupid." Hah, okay... use common sense. Got it. In America, that's a lawsuit waiting to happen! Anyway, these rocks were just stunning. See the pictures below in the album. The views, the scale of the rocks... you don't appreciate any of that until you're right up next to them. I mean, jeez, some look like CAVES once you see how gargantuan they are with a person next to them! They're 500 million years old (yes, that's true) and they're all granite boulders that have been cut, chipped, or otherwise carved purely by nature. Breathtaking and truly remarkable, I'd say.
TOURIST STOP 4 | ADMIRAL'S ARCH (What? There's an "arch" down here?)
Okay, for some reason this attraction wasn't too impressive to me, but it was still neat to see. However, I wasn't too sure what we were supposed to be looking for when we were walking down to it. An arch, you say? Well, maybe that island over there could be considered an arch, but umm... not really. We kept walking down these boardwalk paths getting closer and closer to the ocean, seeing sea lions and other animals along the way, and still no arch. "Where IS this thing?!" Didn't help that I think I missed the tour guide's explanation of what we were looking for and what the thing was. Finally we walked down a few flights of stairs and turned a corner and there was the arch. It's a pretty sight, especially when the sun is shining. The archway itself was carved out all by the sea and wind - no man-made tourist attractions here! Though I'm not too sure where the Admiral comes in...
PICTURES!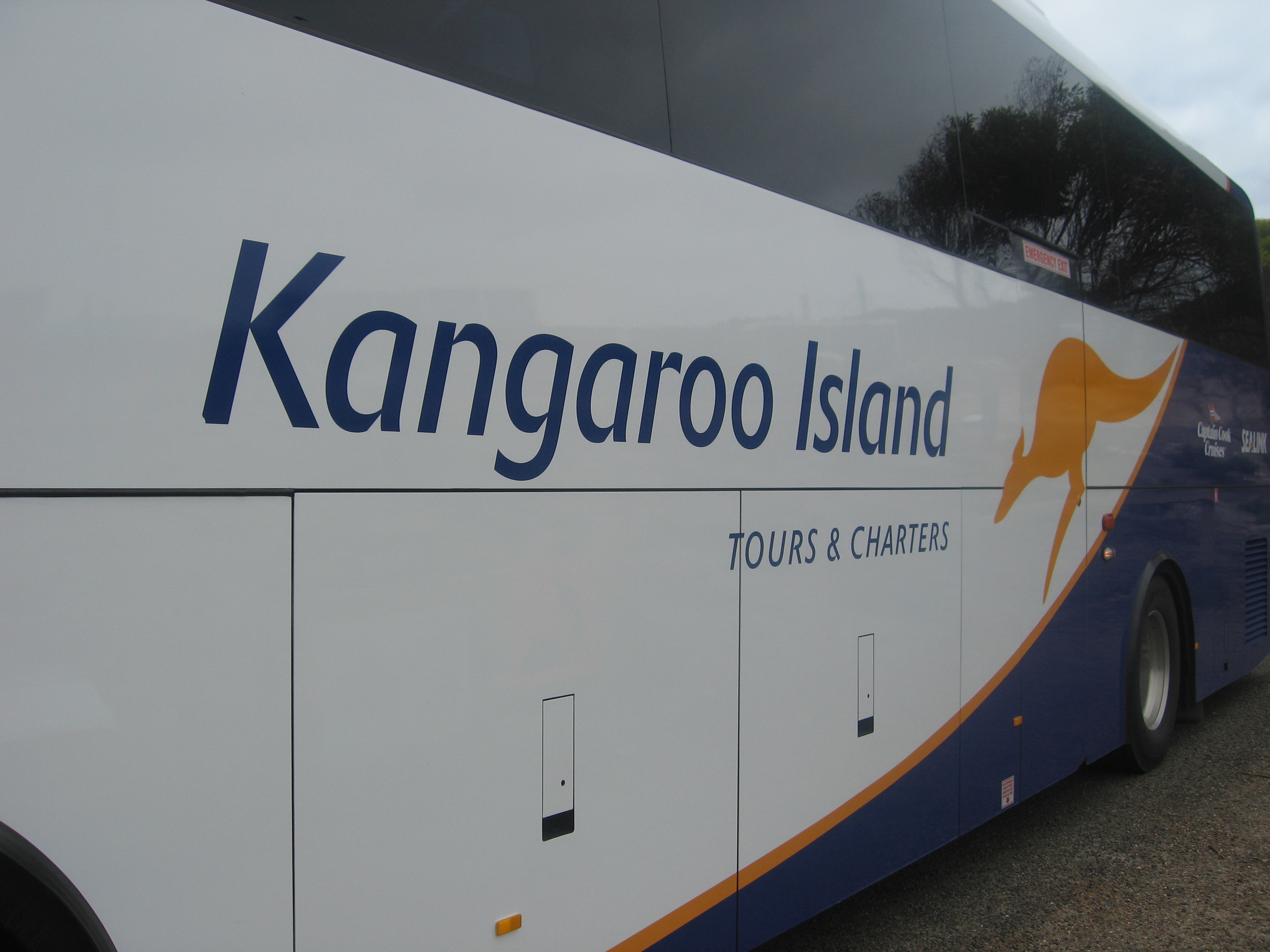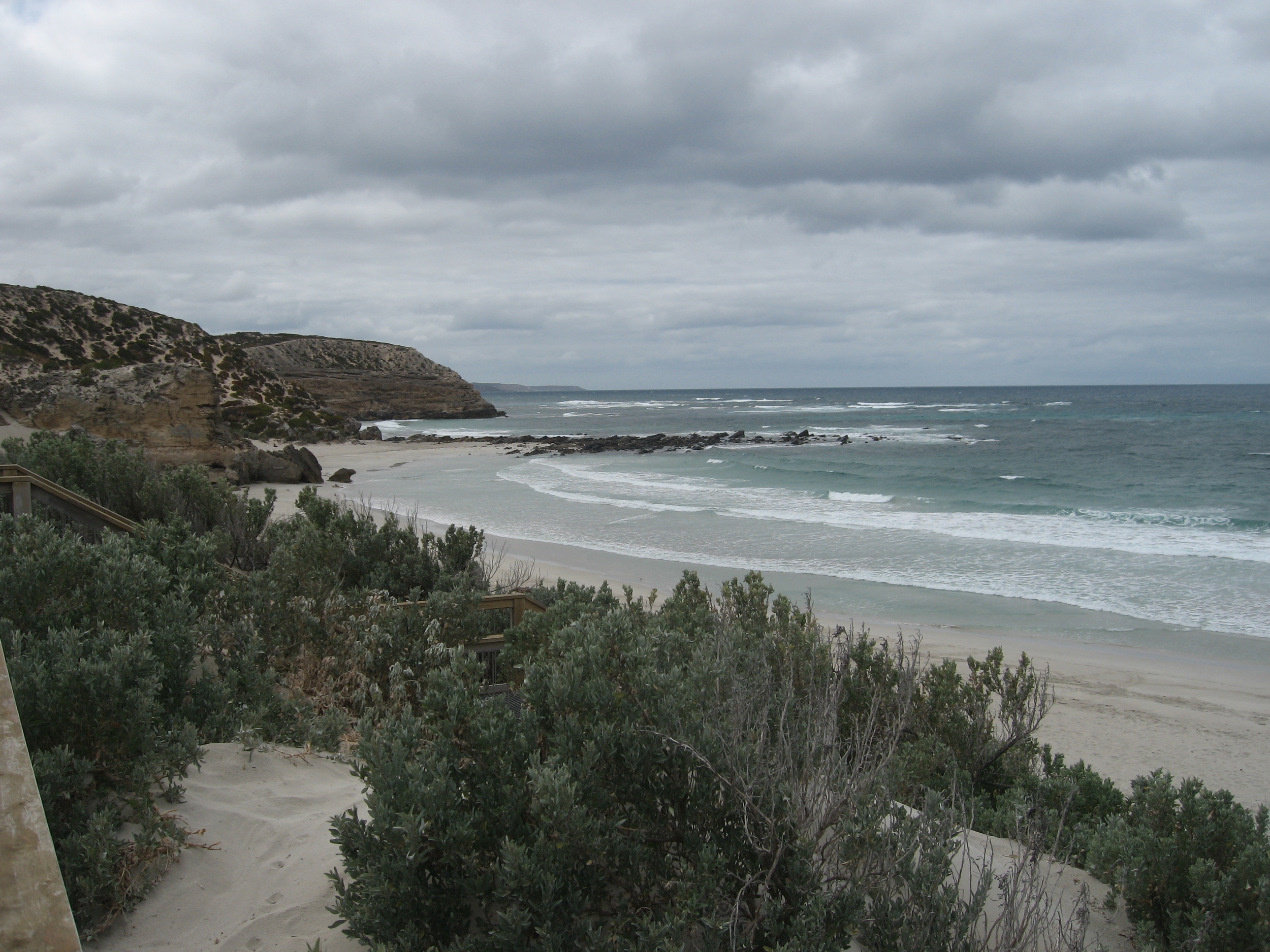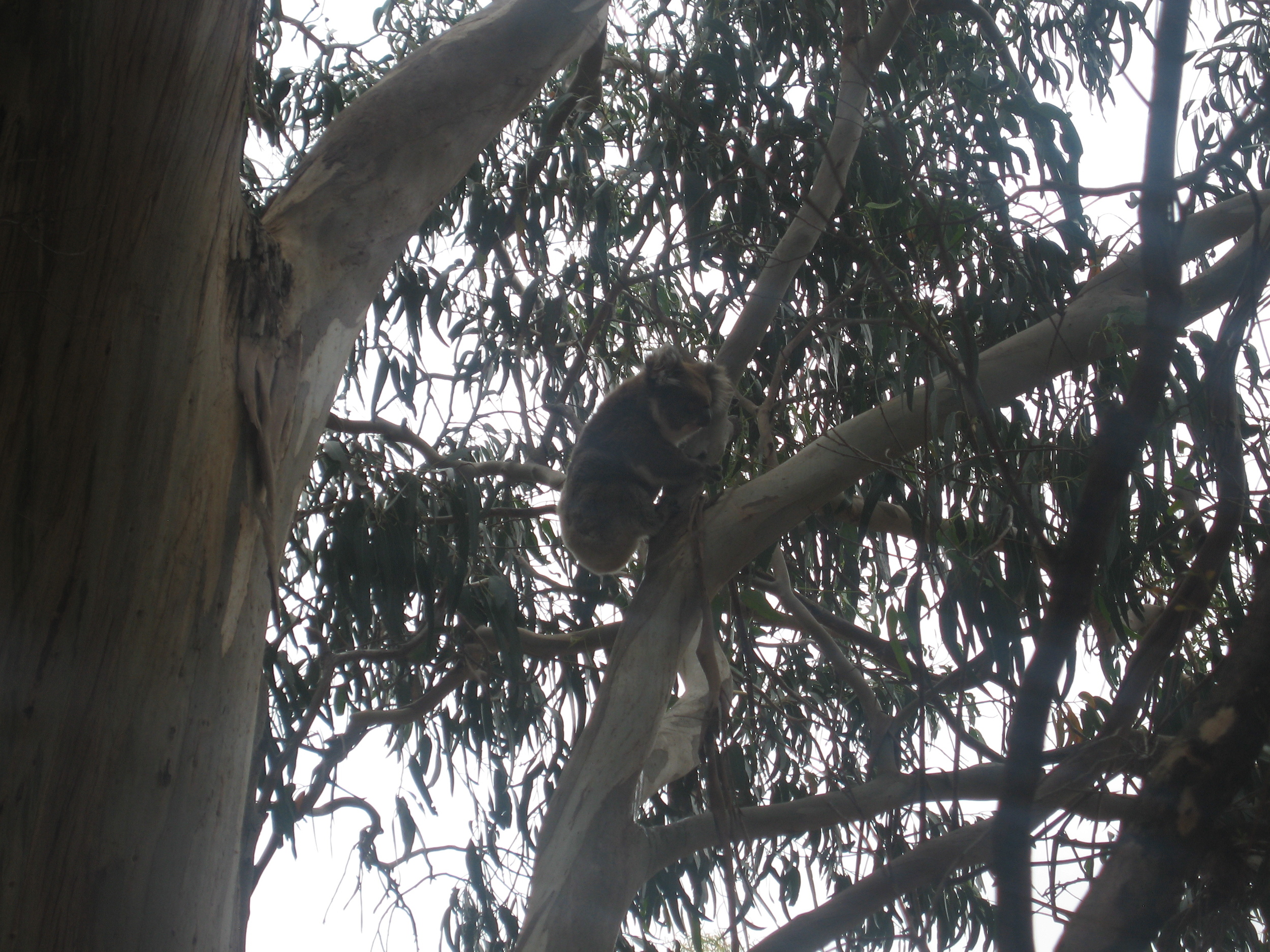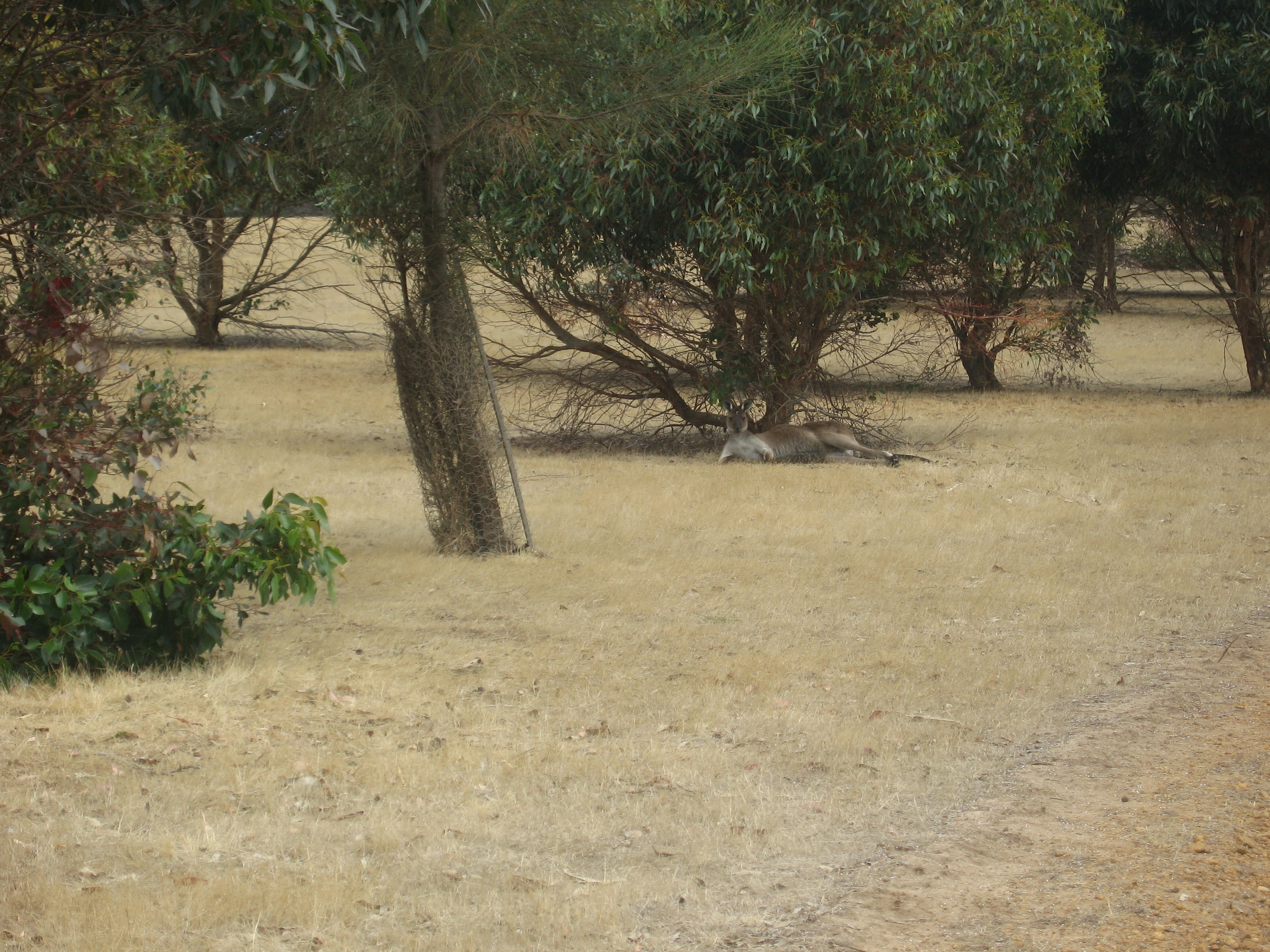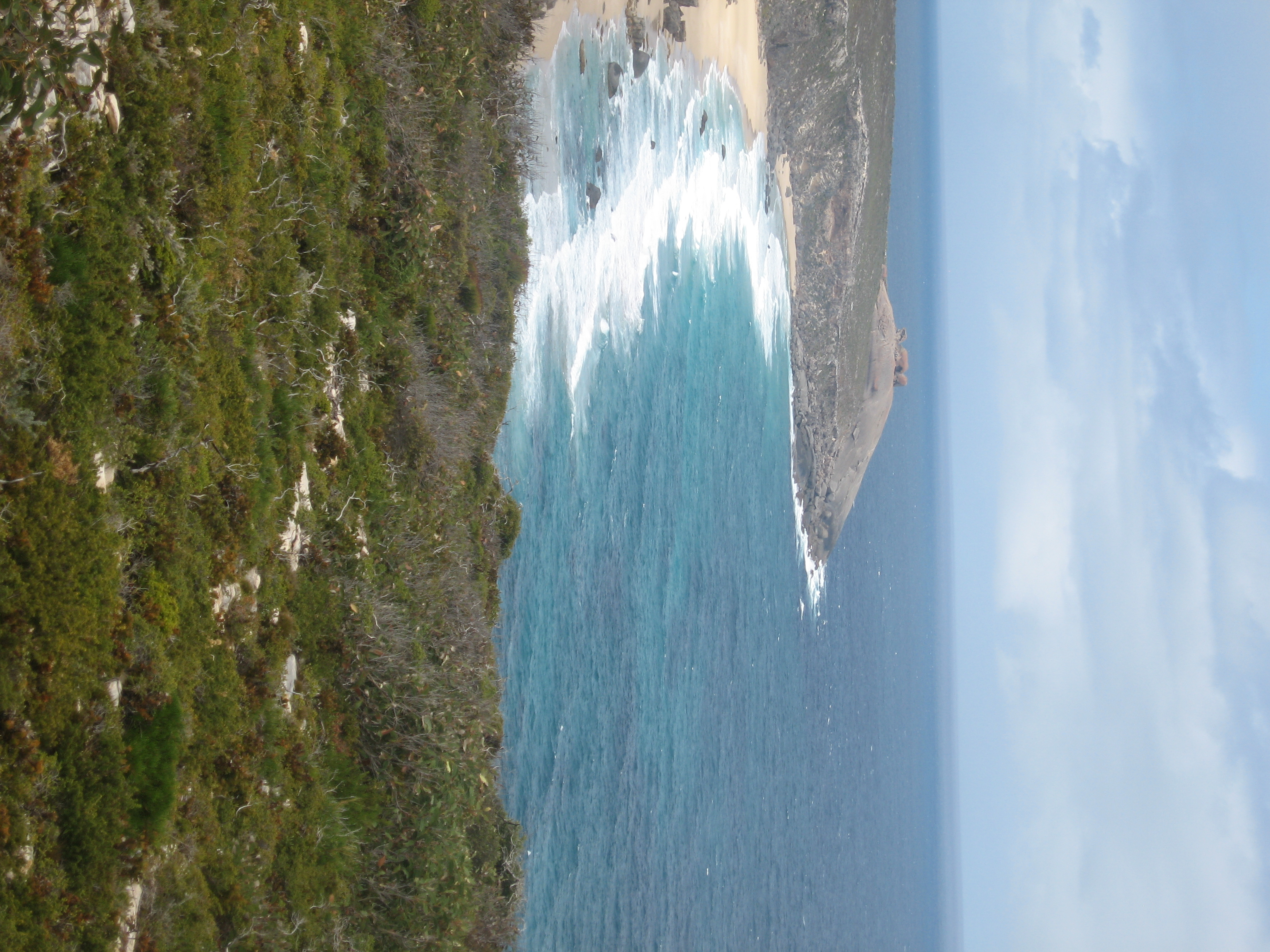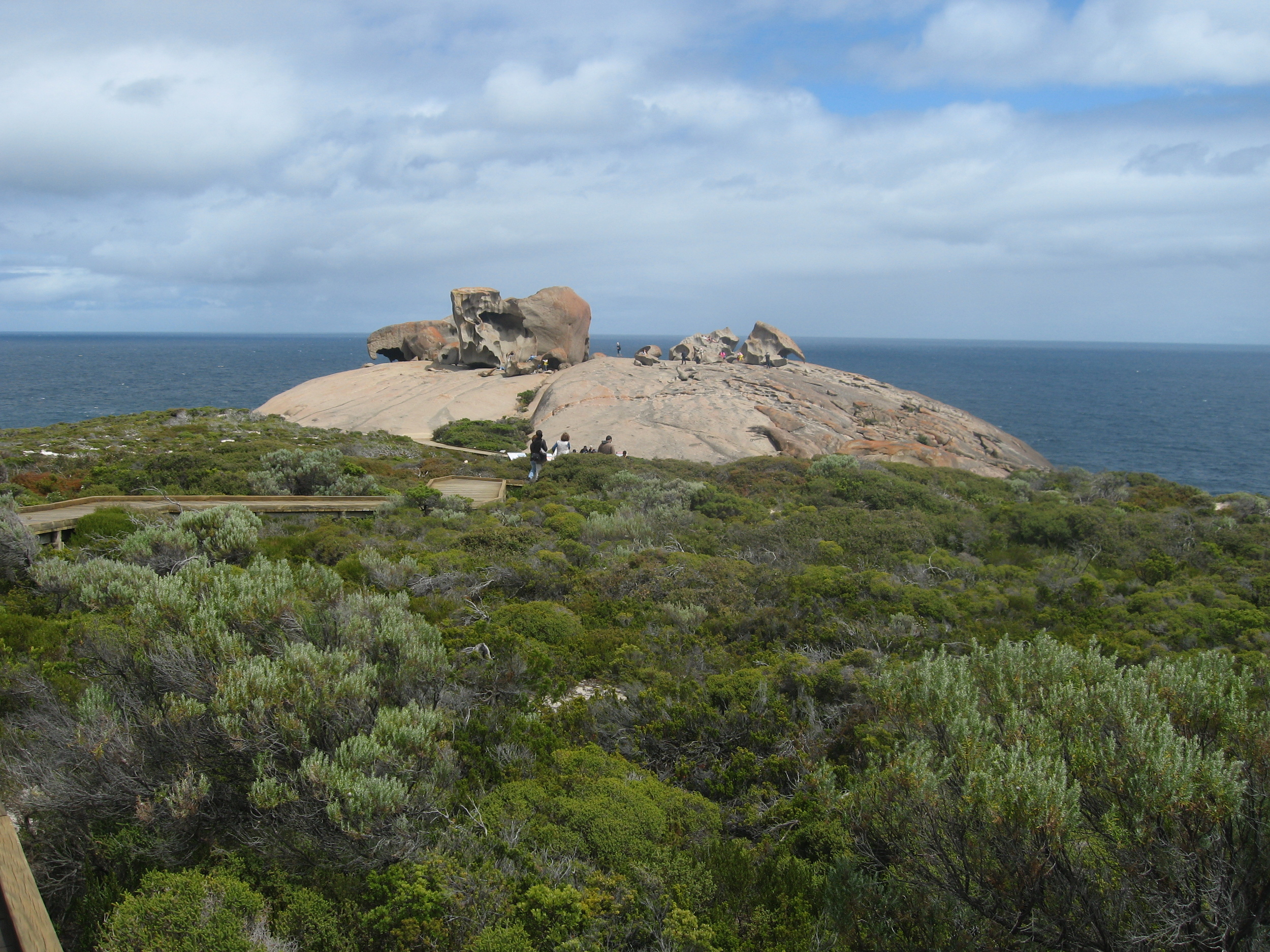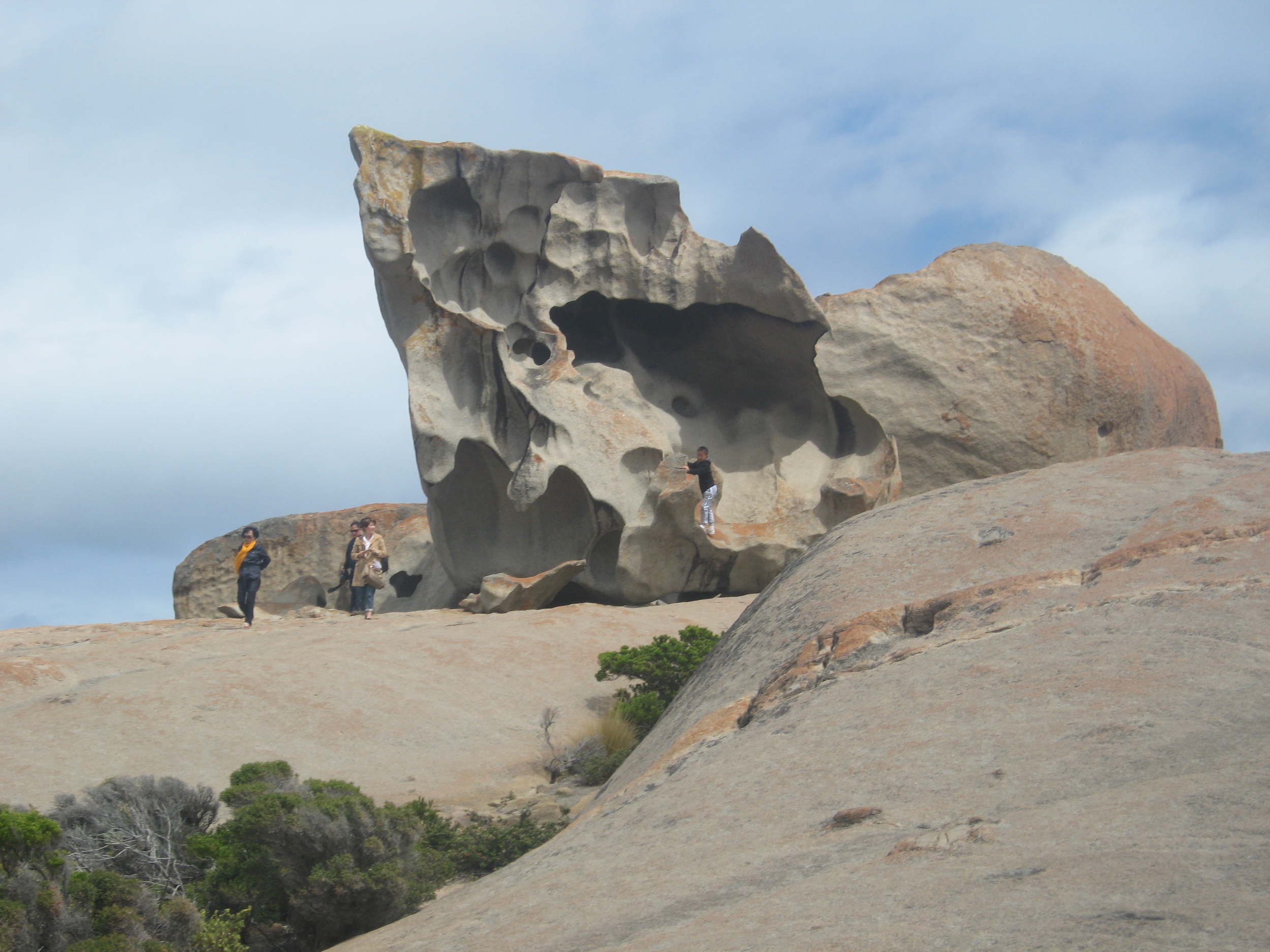 And that about sums up my trip to Kangaroo Island! Once done at Admiral's Arch, we made our way back to the ferry, and then to the bus, which took us back to Adelaide. We didn't get back to the hotel until about 10:30pm, and my god I was tired. But the trip was worth every minute - a once-in-a-lifetime experience.
Stay tuned for Part 3 (the best part) of this series - my adventures in SYDNEY!! You'll hear about how I spent my birthday on the Sydney Harbor Bridge, how we went to the "manliest" of beaches, got a sunburn, toured the Opera House in the rain, and much more. Hope you are enjoying this series! Until next time, stay happy and healthy!